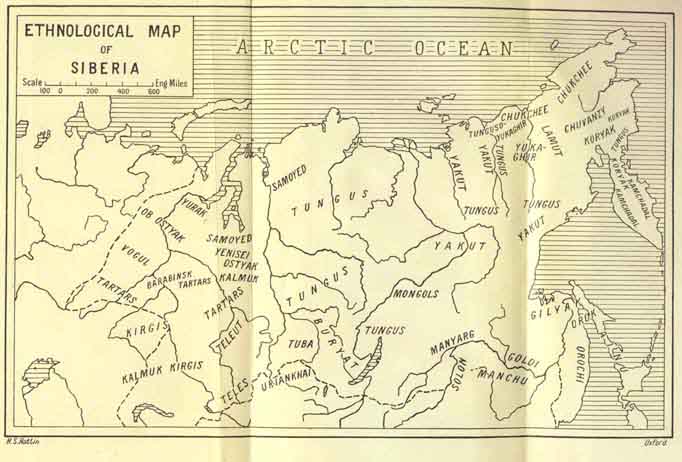 I found this map showing the general location of the various Siberian ethnic groups. I found it
here
. It seems to be from a monograph on the Aboriginal Siberians authored by female
Anthropologist
M.A.
Czaplicka
in 1914.
Here is a
link to another
, more detailed, (uglier)
map
that seems to indicate that in the areas George spent most of his time the aboriginal group he would have been most likely to encounter would be the
Nanais
or the
Evenks
. Both groups seem to be related to the Tungus group and are probably identified as Tungus and Goldi (
Nanais
were once referred to as Goldi) in the above map. In any case, both groups still exist and are recognized groups with about 12,000
Nanais
in Russia and 65,000
Evenks
in Russia and China.